Parents are welcome to contact the school at any time to discuss any relevant matter with individual members of staff. In most circumstances parents should contact their child's form teacher initially. Should you wish to call in to school to see a member of staff, please telephone beforehand to arrange an appointment to ensure staff availability. Parents may be invited into school at any time by staff, to deal with individual concerns and discuss students' progress and welfare.
Additionally, if you would like to view school performance, characteristics and spend per pupil data, please visit education.gov.uk/schools/performance/ . Ofsted have also launched Parent View, a new online questionnaire that will allow parents and carers to give their views on their child's school at any time of the year.
Parent View can be found at parentview.ofsted.gov.uk
Download the latest Prospectus and Appendices
Download the latest School Letters and guides
We would also like to share the new 'Digital Parenting' resources from Vodafone. There is now a second edition of their magazine 'Digital Parenting'. The magazine aims to help parents feel more confident about getting involved and setting boundaries in their child's online world.
The School Day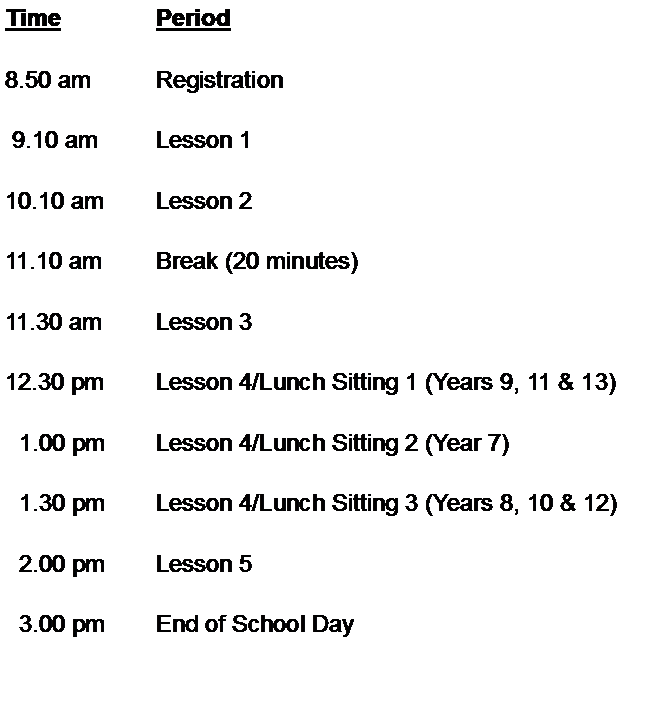 Lunch sittings will be split into year groups.
Students will be in Lesson 4 when not on lunch.
Lesson 4 will be split before and after lunch for Sitting 2.