There have been some important recent updates on Snapchat so we have updated our guide for parents and carers accordingly. We would appreciate your support in sharing our ongoing #WakeUpWednesday updates with your whole school community.
Please retweet our updated Snapchat guide for parents & carers here: https://twitter.com/natonlinesafety/status/1019547820741877760
If you wish to download the guide, please follow the link here: https://nationalonlinesafety.com/resources/platform-guides/snapchat-guide-for-parents/
Many thanks for your continued support and for helping us to achieve a safer online world for children.
The National Online Safety Team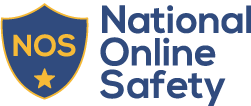 National Online Safety 
T: 0800 368 8061
E: hello@nationalonlinesafety.com
W: www.nationalonlinesafety.com