COMMUNITY FUNDRAISING PROJECT NEED YOUR HELP TO GET BETTER SPORTS FACILITIES
T-Force is a new charity based in North Bolton who provide sporting facilities to Schools in Bromley Cross and the wider area. The charity plan to bring the community together by improving and adding to the sports facilities available. Over the next two years, T-Force seek to give North Bolton the desperately needed resources to conduct sporting activities.
At Turton High School, they aim to gather funds to build four new tennis and netball courts and a 3G Artificial Grass Pitch (AGP) for sports such as rugby and football - which can't be played all year-round with the current pitches. As well as this, they are proposing the redevelopment of the seven-a-side football pitches, to provide for all ages.
The facilities at Turton are poor and are in serious need of improvement such as the current football pitches which are in such disrepair that they have been unplayable from September last year, to present (mid-March). In an interview with a member of the school football team, we heard that he was disheartened that Turton had only played one home game due to the terrible state of the fields. T-Force hope to change this by raising money to allow the school to improve facilities.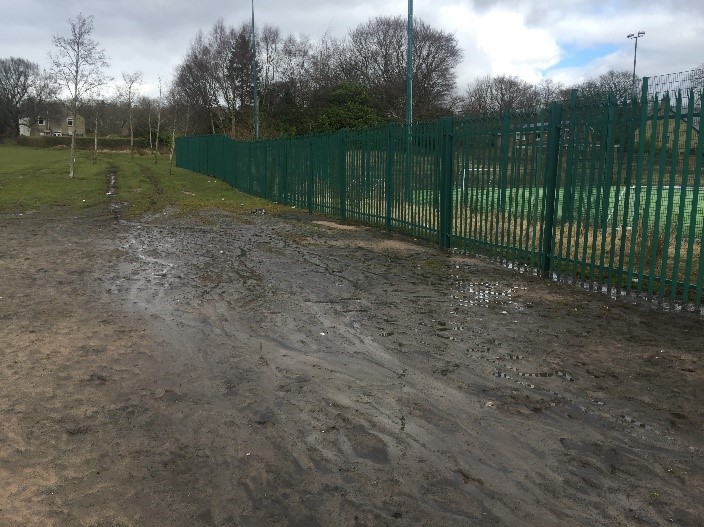 Turton School facilities - Photo Alex Laverick
The extra funding would increase the variety of sports that pupils and the local community can enjoy, allowing competitive sport to flourish, as well as boosting activity and health in the area. Not only would the T-Force project enhance the PE lessons of students, it would also give local sports clubs the opportunity to train locally rather than travel long distances.
The charity are hosting a black tie event at the Last Drop Village Hotel on Saturday 15th September and all proceeds from this event will go towards the project. T-Force are also seeking sponsorship, donations and most importantly, help and participation.
For more information, visit the Turton Force charity Facebook page.
By Peter Webster