Turton's Proud Awards is back this week after the half term.
We have had lots more work on show this week and more amazing stories of hope and charity, it really is excellent to see how much our students are doing at this trying time. Thank you for all of the nominations and support during lockdown, it has been a pleasure to see them. Next week we are doing something a little different so no nominations are needed. For this week here is the Top Ten.
As ever, they are in no particular order, we think they are all number 1's!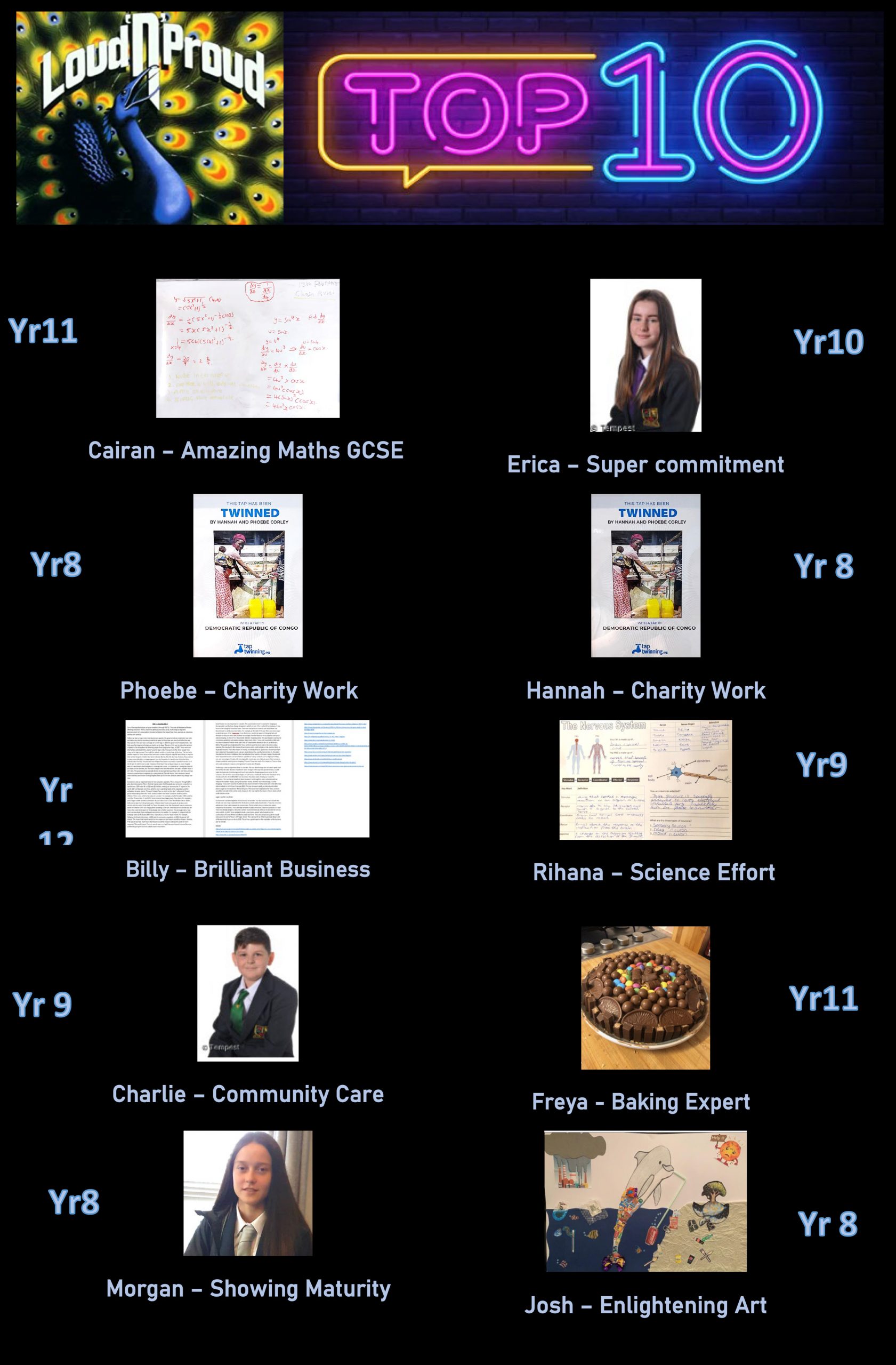 Team Proud
Email: proud@turton.uk.com
Deadline: Thursdays at 2pm
Include: photo/video/file
student name
student year group
approval for name & photo to go online