Changes to Tech Awards Qualifications Points Calculation
16 August 2019
Dear BTEC Tech Award Student
I am writing to you to let you know that we have made necessary changes to this year's grade points
table for BTEC Tech Award qualifications. This table is printed within the qualification specification,
and is provided below to illustrate these changes.
Making the adjustment to the grade points table provides qualification outcomes that are fair and
have equal value to other Level 2 qualifications. This means your qualification will retain its value and
you will be able to cite it confidently when applying to further study or employment.
Qualification Grade Points now required Previous points required.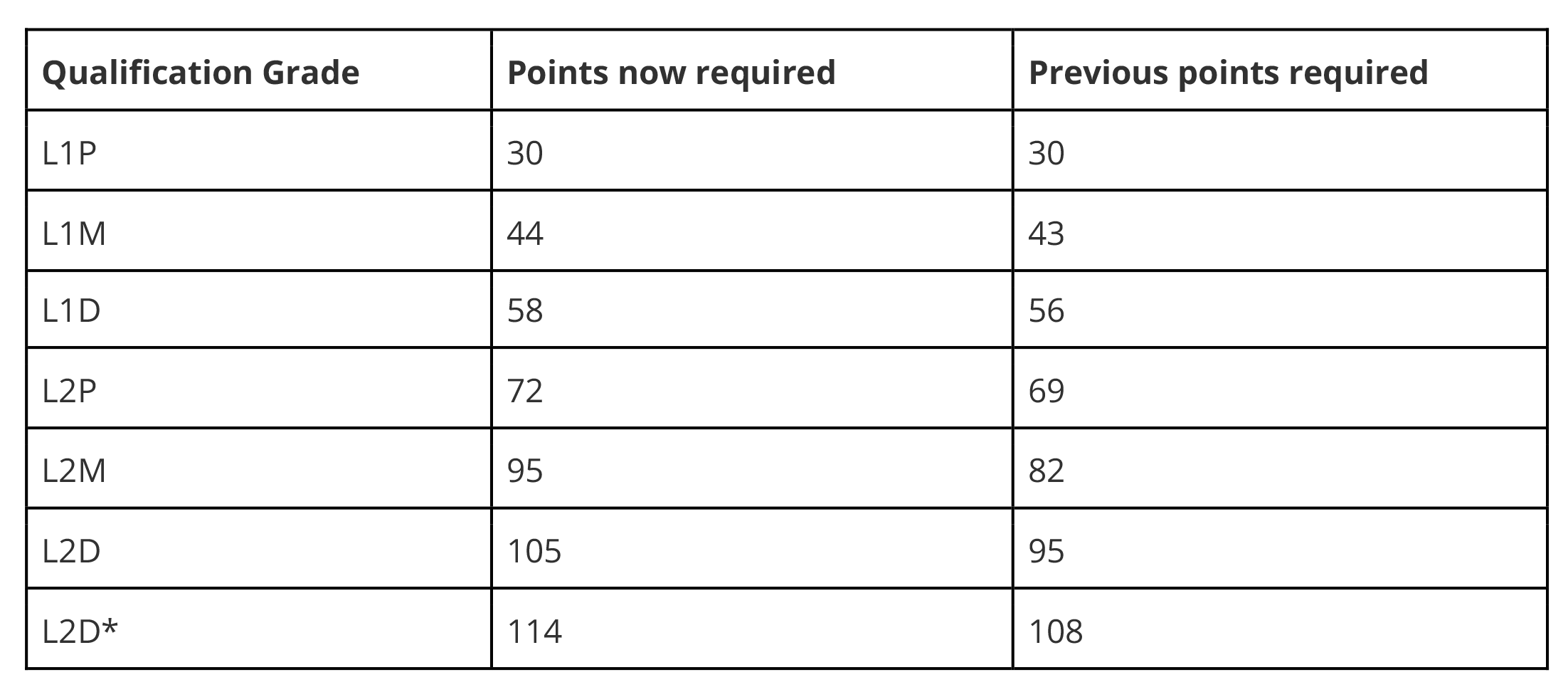 We realise that you may have a college place offered to you based on the previous points table. If this
is the case, we advise you to use this letter to explain to the admissions office that Pearson has
adjusted the qualification grade points table, and that your component assessment grades are
accurate and reflect your achievement of the criteria that was being assessed.
If you have any concerns or queries, please speak to your teacher in the first instance. They can also
contact us on your behalf, if needed.
We wish you every success for the future.
BTEC Assessment