September 2018
Dear Parent
I am sorry to have to contact you with news of further delays to our building work.
Despite several consultations during the summer holidays and reassurances from the construction company Kier, it has become clear today that the main school building is not in a safe state to allow all students to return to school.
We are able to use some classrooms in the Sixth Form building, but cannot accommodate all students in these rooms.  Thus, I have had to make the unfortunate decision of further delaying the start date for years 9 and 10 to Monday 10th September.
This is far from an ideal start to the new academic year, however, I hope you will understand that we are at the mercy of the construction company and my primary concern is the safety of students.
In preparation for the start of the academic year on Monday, students could spend some time this week reviewing their learning from last year using their knowledge organisers for various subjects, available on the website.
My sincere apologies for this inconvenience.
Kind regards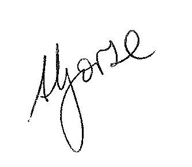 SAM GORSE
Head Teacher