Open Days (2017)
Our Open Days provide potential students and their families with a great opportunity to find out more about what it is like to study at Turton. Children in Year 6 from local schools should attend on the day allocated on their letter of invite. Children and parents from other primary schools are welcome to attend one of the Open Days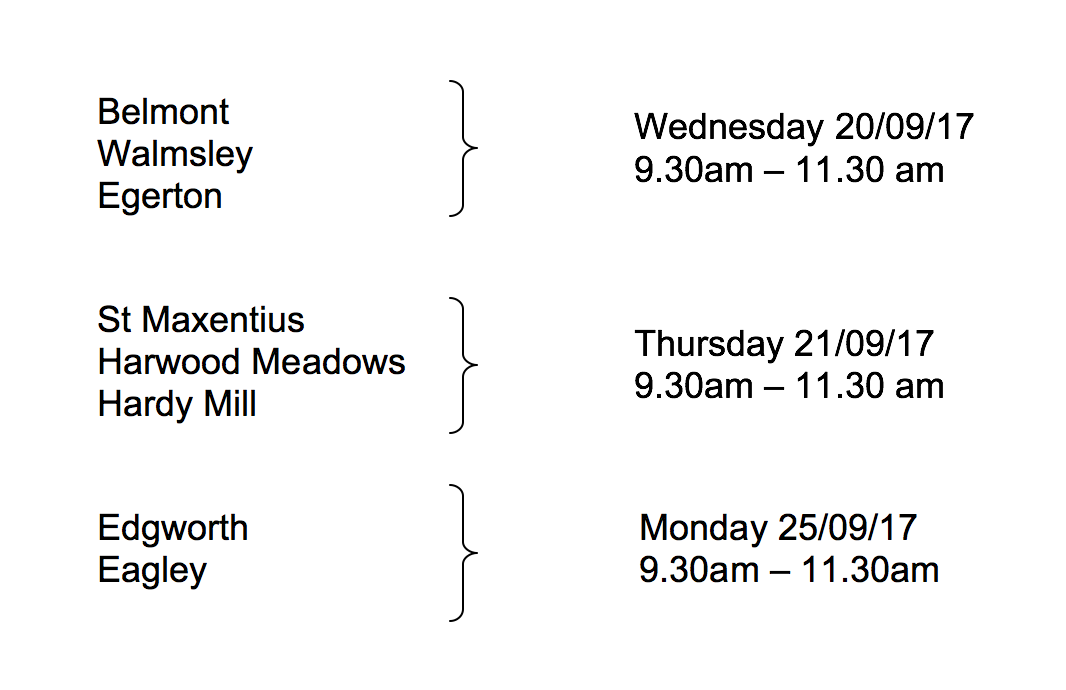 If parents are unable to attend on the day suggested (due to work commitments, etc.) they are more than welcome to attend on an alternative day, but should inform the Year 6 teacher at their child's Primary School.
Parents should not arrive before 9.15 am and should enter school using the Bromley Cross Road entrance. Please be aware that parking may be difficult on the site.
Children and parents from other primary schools are welcome to attend one of the Open Days.
We look forward to meeting you.
Parents who require further information should contact Miss Parry, Associate Assistant Head Teacher, Pastoral – 01204 333233 or e:mail parryn@turton.uk.com